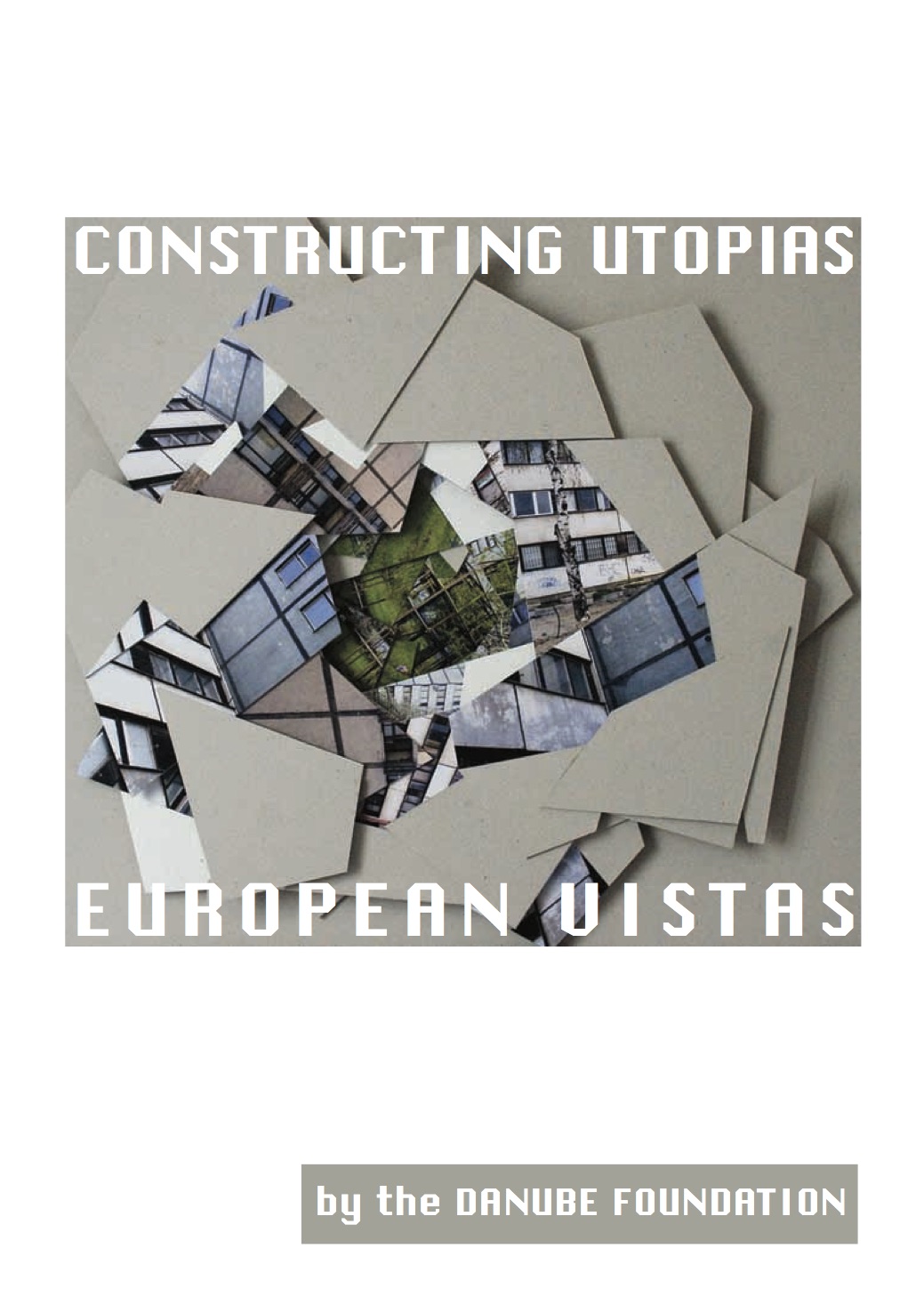 The Danube Foundation is a network of young Europeans that aims to contribute to the exchange of ideas between people in Central, East, and Western Europe. Like the river whose name it takes, the Danube Foundation tries to connect diverse European cultures. They strive to develop a platform for, and a network of, young creatives so as to encourage the development of a cross border dialogue and a European public sphere. The Danube Foundation intends to achieve these goals by creating a sustainable exchange and common spirit among young Europeans.
Danube Foundation Constructing Eutopias Oct. 2012
The younger generation of Europeans, who have never feared the Russians or a nuclear Bomb, and for whom the Iron Curtain is no more than a historical term, is in a position to dream again and create truly new ideas for Europe.
This report presents the reflections and findings of a group of young professionals and students – the Danube Foundation – who have been in search for shared stories of Europe. Their projectUtopia: European Vistas has been supported by ECF.
A European Odyssey has resulted in a collection of inspiring, upbeat stories & ideas. In the Utopian City project young people were given a blank slate to think about their futures and sketch a desirable one. Cities are a colourful playground and an apt proxy for society as life is increasingly lived in cities. Danube believes in the power of Utopian thought and is convinced this exercise has unveiled something unique and distinctive. The report presents voices of a new European generation, their dreams, concerns, and expectations.
Narratives for Europe Reading Room
We invite you to read the contributions from journalists, researchers, writers who are, as we, investigating and questioning European Narratives and their making in the present and the future.