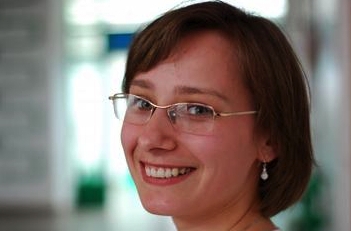 is the founder and editor-in-chief of 34 Multimedia Magazine, an award-winning independent youth publication. She has been active in promoting civil society and independent media in Belarus for more than a decade. She has also served as International Coordinator for the Assembly of Pro-Democratic NGO's, Belarus' largest third sector umbrella organization, and held leadership positions at the Belarusian Student's Association and Youth Information Center. An historian by training, she currently teaches a graduate course on public policy at the European Humanities University in Vilnius.
More than money…
Protesting is considered a very European thing to do. … But European strikes are almost always about money. … But meanwhile in a little known corner of Europe there is a less mercenary struggle taking place – one that is closer to the spirit of Tahrir Square than Syntagma Square.
On the Edge of Europe
Iryna Videnava has also contributed to the ECF's series of publications, The Dwarfing of Europe? The first volume invites thinkers from the Balkans, Belarus, the Middle East and Asia to reflect on the continent's identity, triumphs and foibles.
If the European experiment is indeed in decline, then there is little evidence of this in Ashmiany, a Belarusian town on the border with Lithuania.
Also check Iryna's contributions to our four topics discussed in Voices.
Narratives for Europe Reading Room
We invite you to read the contributions from journalists, researchers, writers who are, as we, investigating and questioning European Narratives and their making in the present and the future.