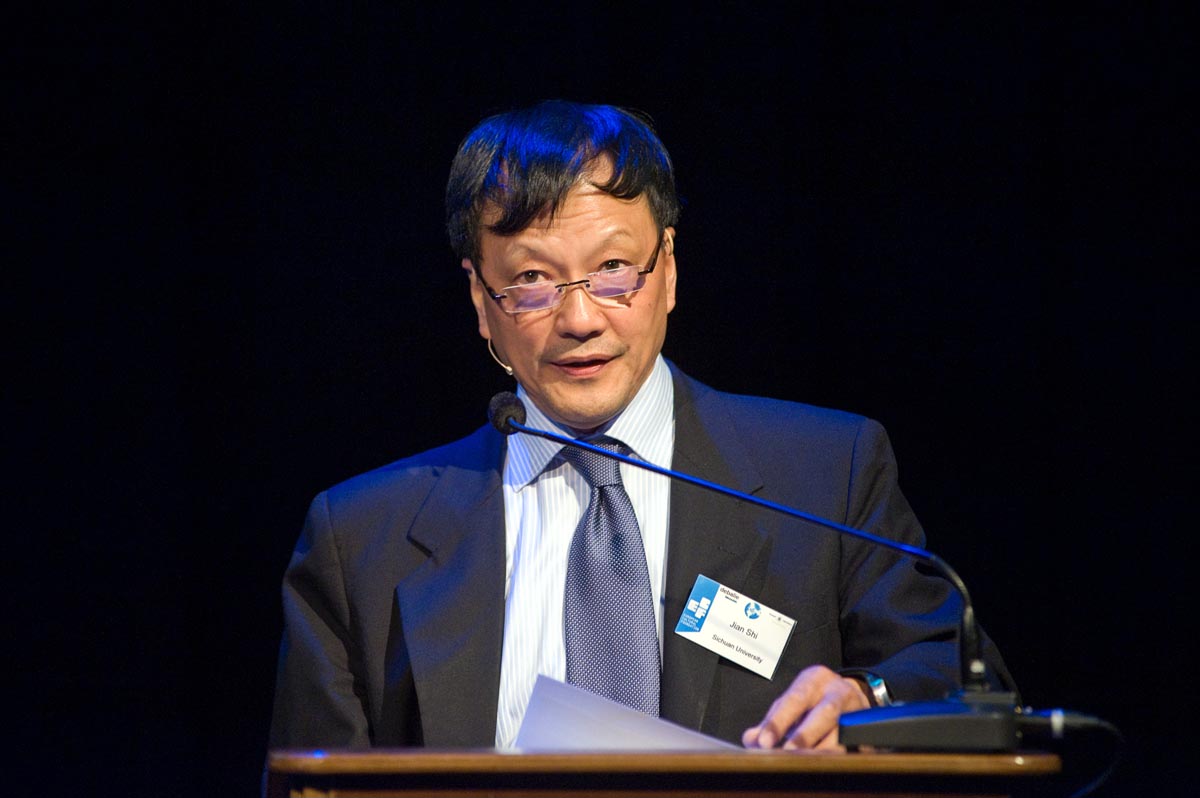 is Vice President, Sichuan University China, in charge of International Affairs and Human Resources. In addition he is Professor of English at the College of Foreign Languages and Cultural Studies at Sichuan University and Director of the University's European Studies Centre. He received his MA from Sichuan University and PhD from Lehigh University, the United States. He has a wide range of publications in monographs, dictionary and textbooks, translated books and academic papers. Research areas include European Integration Studies, European Migrating Working Force Studies, European Cultural Studies, Cultural Studies Theories and Higher Education Reform.
A Constructive View with Erasmus Mundus as a Consideration
Abstract (with Yan Zhuang, Ph. D Candidate, Centre for European Studies, Sichuan University, China)
In the 21st century, with the rapid economic development and globalization, the world is changing in a dramatic way, and in the changes people give more attention to some unusually
quick developing areas. And the role played by various countries and areas also changes in this kind of new situation. With the globalization, the inter-connection and inter-affection between countries and areas become obvious in economic, political, social and cultural and international aspects. In the bilateral or multilateral relations, the "win-win"-idea becomes quite popular.
Communication and dialogue between countries, particularly people to people with the emphasis on the younger generations, are counted as more important channels for exchange and
mutual-understanding. A culture that is active and alive is always open with a broad mind to the outside, and the image is always constructed by a live culture in communication.
China, as a developing country, benefits from its open-door strategy, and its image and impact in the world also changes along with its opening. Through the interaction with "others" one would
get a more clear picture of oneself, one's culture and one's own identity. Talking to each other helps in the construction of positive images and impression mutually. For such a construction, the young people's communication and mobility sustain the mutual understanding and avoid the bias view at each other.
From the feedbacks of some investigation among the Chinese university students and European university students, obviously the younger generations on both sides are lacking the knowledge about each other, their knowledge about each other is mainly shaped by reading and media reports, not from their first hand experiences, and this kind of knowledge is somewhat bias and distorted. Yet, one of the EU's external programmes, Erasmus Mundus, with its wisely designed objectives helps reducing this kind of bias and increasing the communication and mutual understanding, particularly among the young people. Objectively Erasmus Mundus 2009-2013 as a cooperation and mobility programme in the field of higher education strives for the enhancement of the quality in European higher education, for the promotion of the European Union as a centre of excellence in learning around the world, and for the promotion of intercultural understanding through cooperation with Third Countries as well as for the development of Third Countries in the
field of higher education.
As coordinator in Action 2 and Action 3 of Erasmus Mundus programmes in Asia, the experiences of ours working together with European and Asian partners, of sending Chinese university students to Europe and hosting European students in China, the positive and encouraging achievement and experiences gained in the implementation provides important opportunities for the young people of both sides to know each other, and to be acquainted with each other's culture and as the result to build up mutual understanding and trust. In the programme, the experience "enriches you, opens your mind and changes you by meeting new and different people, different cultures, and different ways of life". This is a commonly shared reflection of the students coming back from abroad in China and Europe.
The people-to-people dialogue and mobility would build a sustainable mutual understanding,
and, at the same time, provide a more objective perspective for the younger generations, which would be promising for intercultural
communication instead of confrontation.
Narratives for Europe Reading Room
We invite you to read the contributions from journalists, researchers, writers who are, as we, investigating and questioning European Narratives and their making in the present and the future.