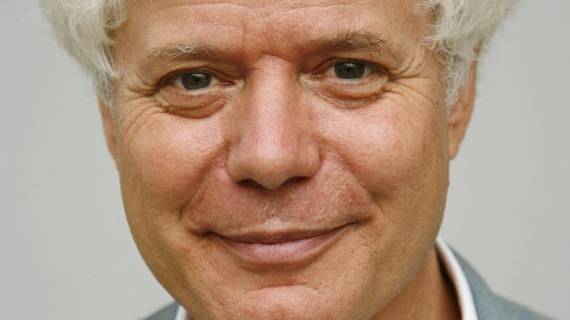 is a Dutch author, he was professor of urban sociology at the Universiteit van Amsterdam between 2003 and 2011; currently he is professor of European studies at Tilburg University. In 2000, he wrote an essay Het multiculturele drama ("The multicultural drama") which was very influential in shaping the debate on multiculturalism and immigration in the Netherlands. His 2007 book, Het land van aankomst, was published in English in 2011 as Immigrant Nations, and is a comparative study of immigration in Europe and America. Scheffer is a columnist for NRC Handelsblad and publishes regularly in other European journals and magazines.
The Old Continent in the Eyes of the New Economies | Het oude continent in de ogen van de nieuwe economieën
A new narrative about 'Europe' should no longer take Berlin as its point of departure, but Beijing; must no longer begin in Paris but in São Paulo.
In this essay, Paul Scheffer discusses the waning of the European powers at the expense of new economies like Brazil, India, and China, and raises the question how Europe manages to deal with this change. He argues the perception of Europe in the new economies will acquire ever greater significance for European societies. This, according to Scheffer, presents an invitation to write history in a new way.
Paul Scheffer speaks at the Dwarfing of Europe event in Amsterdam
Narratives for Europe Reading Room
We invite you to read the contributions from journalists, researchers, writers who are, as we, investigating and questioning European Narratives and their making in the present and the future.